VENTURI GROUP - Venturi, the Monegasque constructor of high-performance electric vehicles, is celebrating the fourth anniversary of its world speed record. On 19 September 2016, the Venturi VBB-3 achieved a speed of 549 km/h
on Bonneville salt lake (Utah, USA), setting a record that has yet to be beaten.
ELEVEN RECORD-BREAKING YEARS
On 19 September 2016, the Venturi VBB-3 followed in the illustrious footsteps of its predecessors by reaching a speed of 549 km/h, setting a new FIA speed record in its category that is still held by the Monegasque constructor to this day. At the wheel of the "rocket on wheels", Roger Schroer smashed his own previous record of 495 km/h, set in 2010 aboard the Venturi VBB-2.5.
Venturi's foray into world speed records had begun a year earlier, also in collaboration with students from Ohio State University. The first episode was a hydrogen-based success, with the Venturi VBB-2 powered by a fuel cell. The record set then was 487 km/h, and it too remains unbeaten to this day.
⬇ SEE THE MOVIE OF THE RECORD ⬇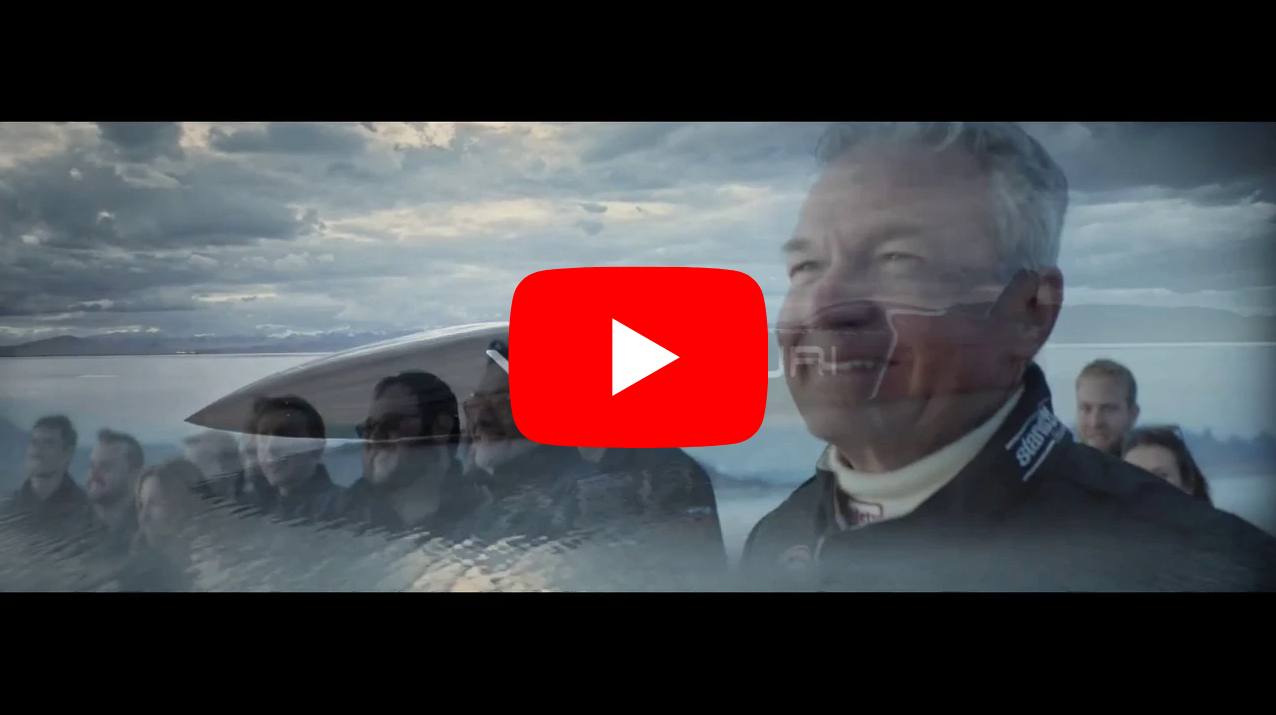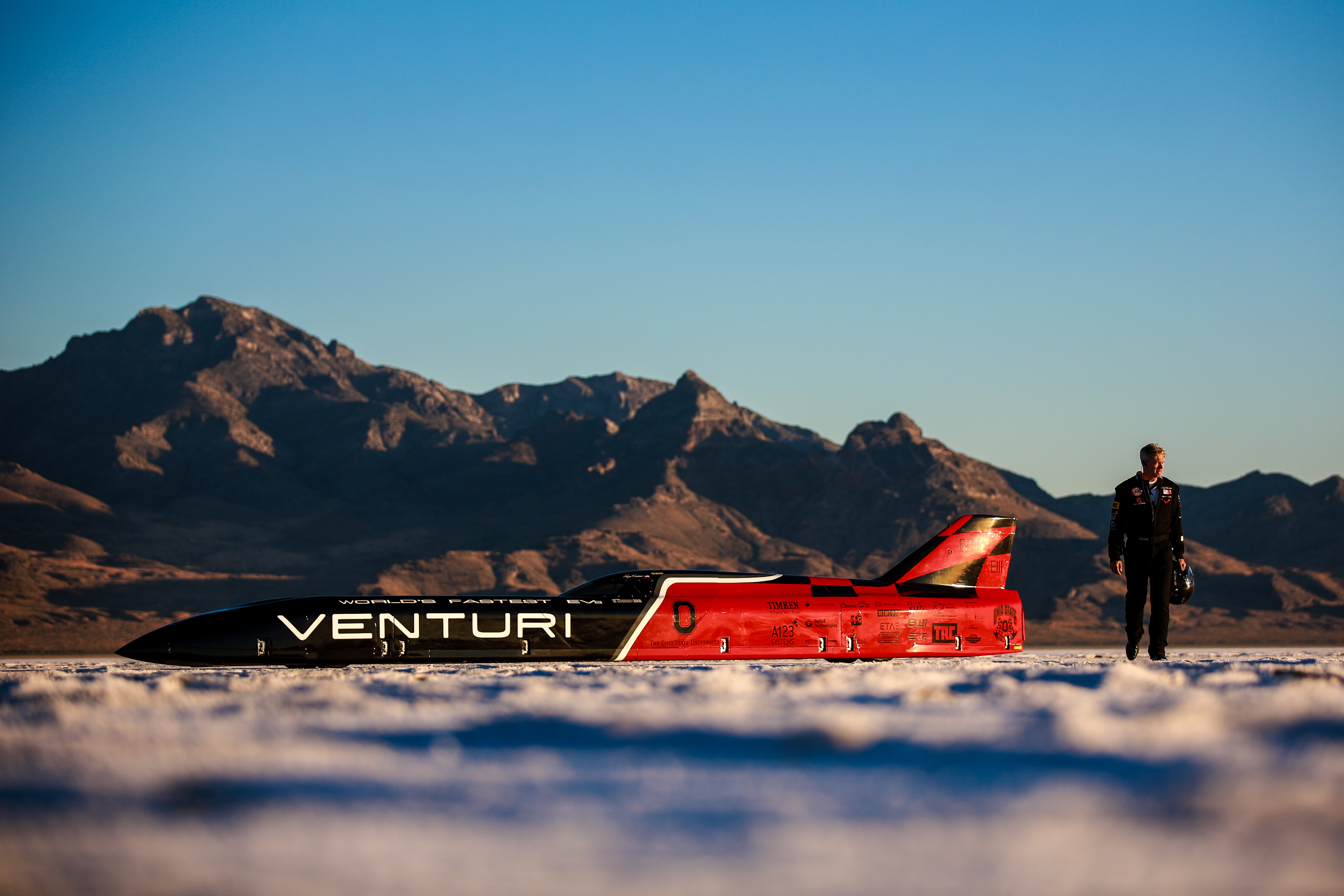 Roger Schroer next to VBB-3 © Venturi / S. Gohil
FROM FOUR WHEELS TO TWO
On 1 July 2020, the Venturi Group - which owns the electric motorcycle brand Voxan Motors - unveiled the new, high-performance Wattman, a descendant of the standard road version first presented in 2013.
The Wattman is designed to become the world's fastest electric motorcycle in its category, by beating the 330 km/h mark. In June 2021, six-time world champion Max Biaggi will head to the Salar de Uyuni salt flat in Bolivia, where he will ride the Monaco-made motorcycle in an attempt to add a new title to his stunning list of achievements.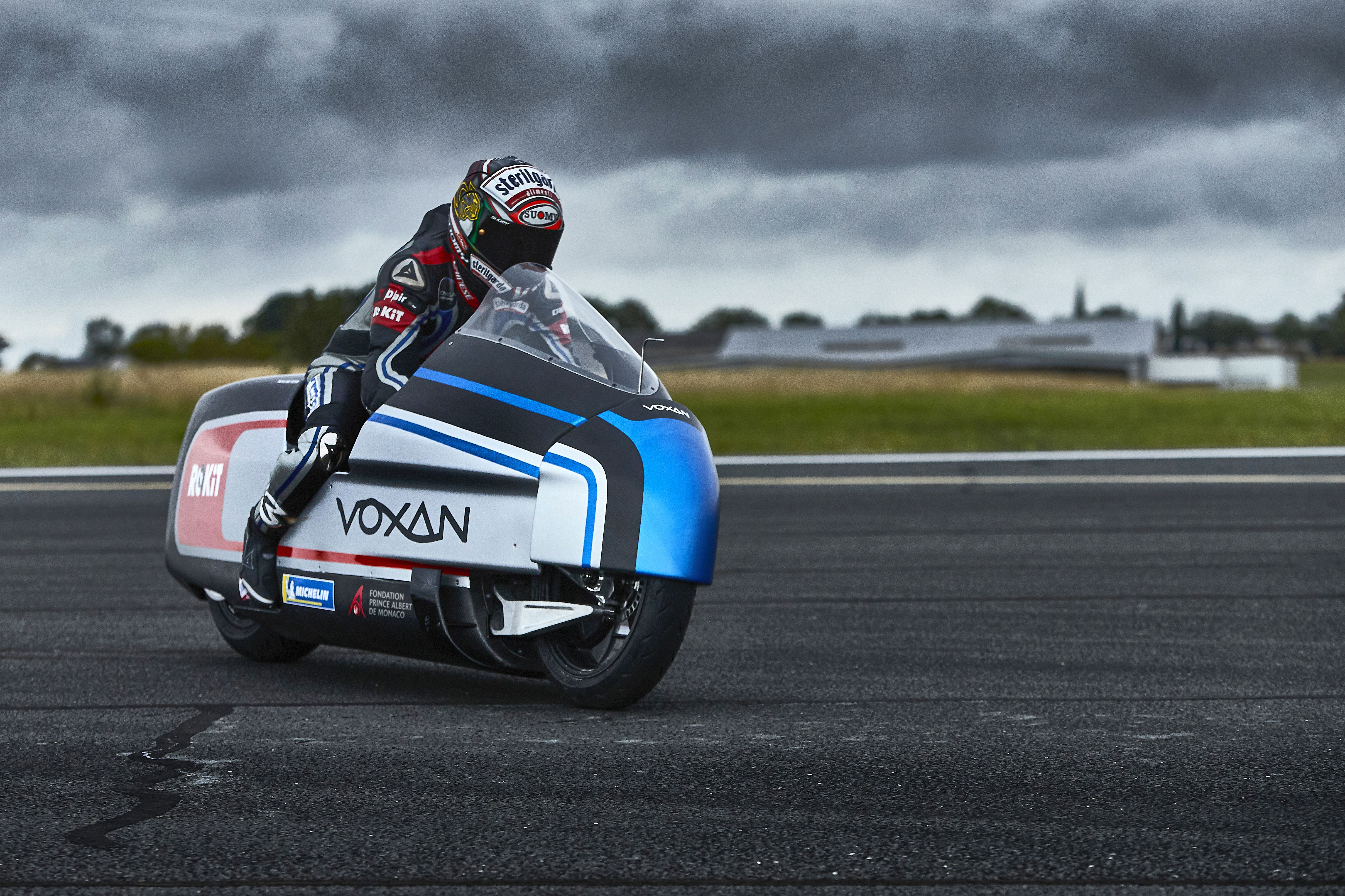 Max Biaggi on the Voxan Wattman © VOXAN / JF Romero
If he is successful, the Venturi Group will hold three world records:
- 4 wheels / electric propulsion / H2 fuel cell: 487 km/h
- 4 wheel / electric propulsion: 549 km/h
- 2 wheels / electric propulsion / semi-streamliner motorcycle: 330 km/h… and maybe more!
«

I have always been driven by the desire to innovate and experience great technological and human adventures. The Venturi VBB-3 and Voxan Wattman are the reflection of that. What's more, on each project, the Venturi Group has carried some of the biggest names in the automotive industry along with it, always striving towards the same goal for the last two decades: to develop the world of electromobility as fast as we possibly can.

»

Gildo Pastor,

President of the Venturi Group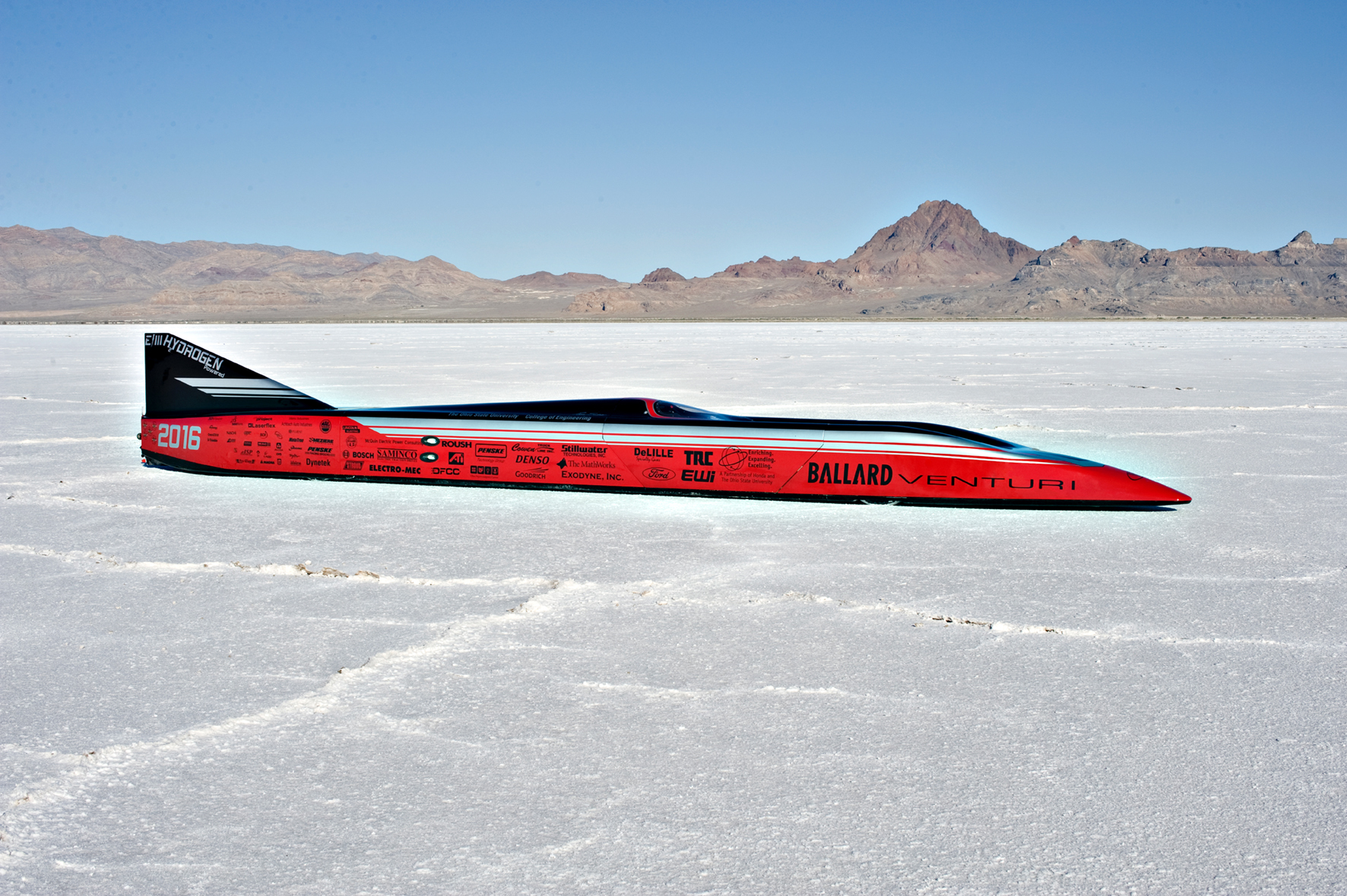 VBB-2 © Venturi / B. Hathaway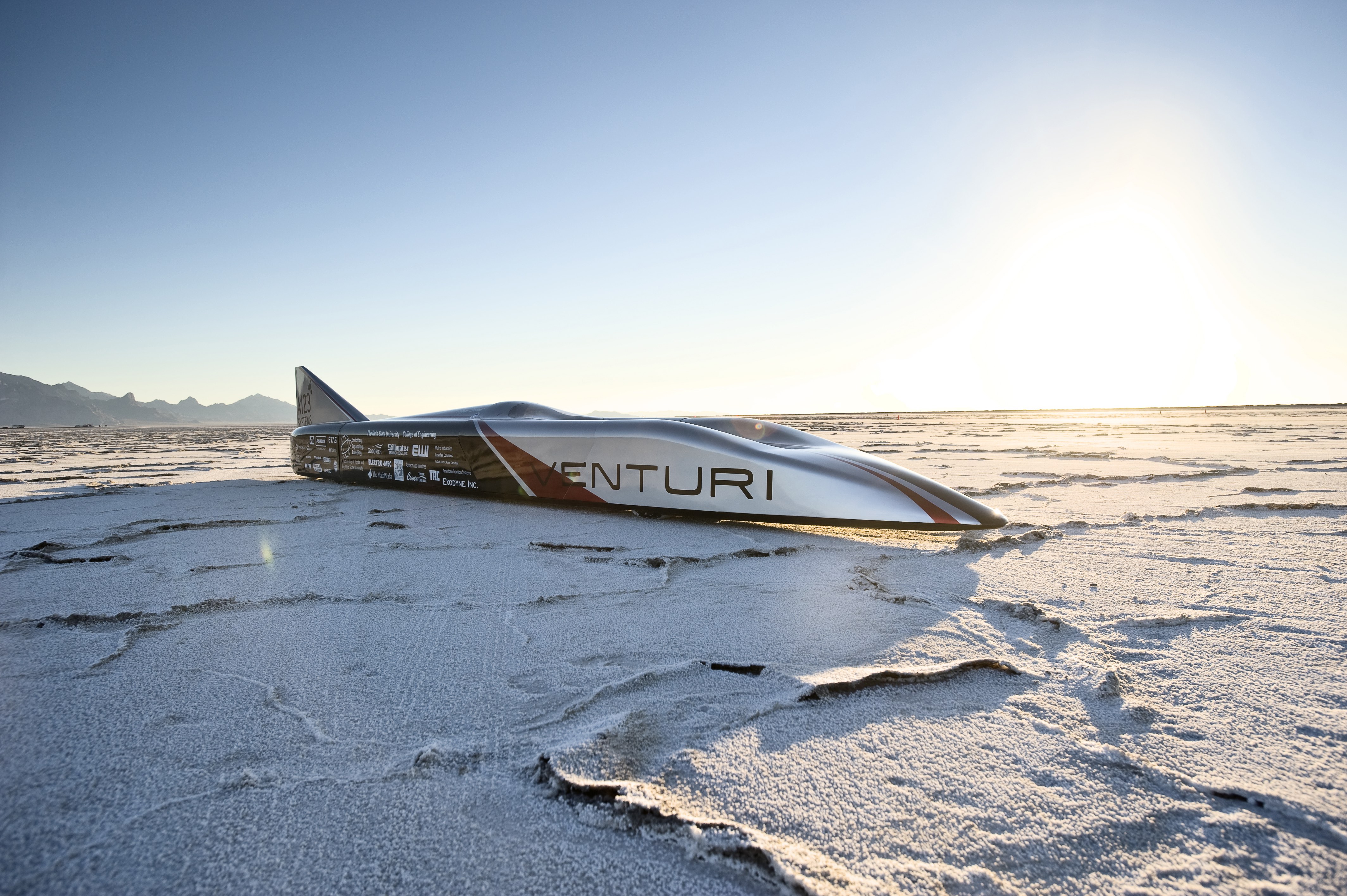 VBB-2.5 © Venturi / B. Hathaway